About Us -Concept Designing and Architectural Drawing
Dwelling on Design is a company based in Melbourne's Eastern Suburbs, that offer concept building design, architectural drawing and drafting services. With 25 years in the building and construction industry, the staff at Dwelling on Design are able to offer their expertise when designing the home of your dreams. Dwelling on Design aim to build strong relationships with their cliental, and continue to provide exceptional services.
Dwelling on Design's team work exceptionally well together, producing ideas and drawings for a range of different building projects.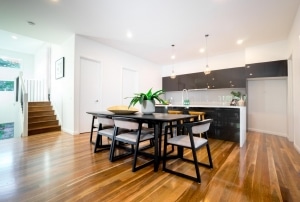 Our Valuable Team Members
Jon Colenso
Director/Design Manager
Jon has been in the building design and documentation industry for over 25 years, and includes many local residential projects, designing and documenting multi-dwelling estates throughout Melbourne, several interstate residential developments and international involvement with several commercial projects.
Beginning his career with a small building design company and working with a major project builder, he was involved in managing design and development services, supervising on-site construction and estimating for many projects. Jon took his skills and passion for building design and documentation to several exclusive building companies before establishing Dwelling On Design where his design creativity and his complete understanding of construction principles, regulations and materials are outstanding. Jon is a qualified Architectural Draftsperson and Registered Building Practitioner, and fully knowledgeable of the CAD drafting program to make your project come to life.
Specialized Consultation
90